Images of the bell from May 4, 2005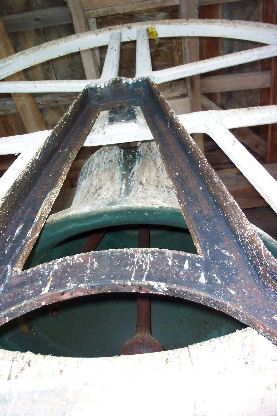 Bell rope wheel and frame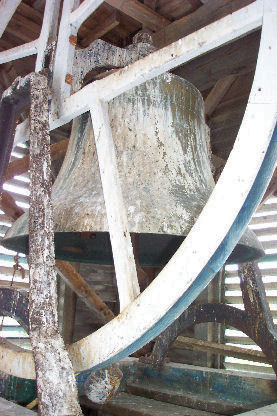 The bell was made by the Troy Bell Foundry in Troy, New York. The tolling hammer can be seen at the bottom to the right of the bell frame and below the rope wheel.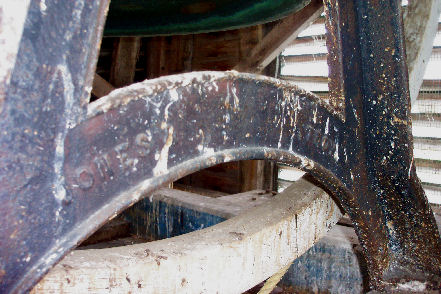 Marking of Jones and Co. - Troy New York cast into the Bell Frame.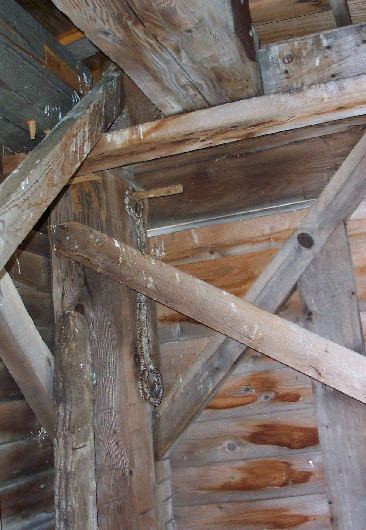 Bell wrench hanging in the belfry. The wrench was used to keep the top bolt of the bell tight.