From 1868 until the time the stained glass windows were put in, about 1916, the Meeting House had shutter type blinds over the clear glass windows in the sanctuary.
The blinds were made by the Howden, Bosworth & Co. in nearby Bristol. They manufactured sash, doors, and blinds as well as doing general jobbing. The company was located on the New Haven River. This company was part of a succession of businesses of which the best know was the Bristol Manufacturing Company who made coffins and caskets. W. S. Howden who provided the quotation was the company president.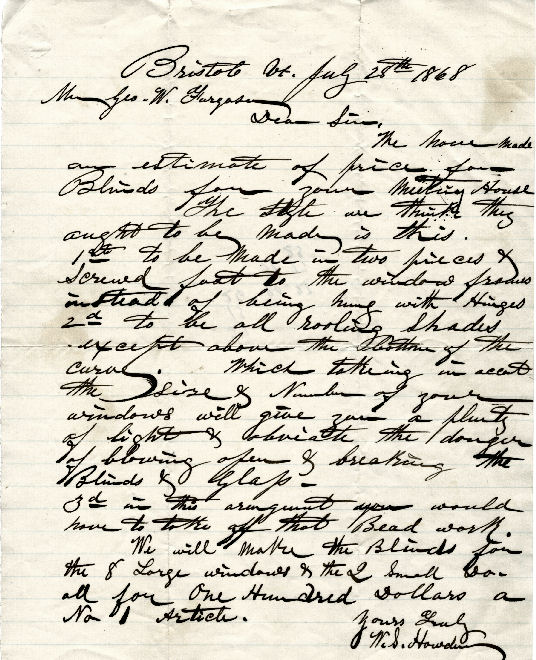 The quotation for the blinds dated July 28, 1868 and signed by W. S. Howden.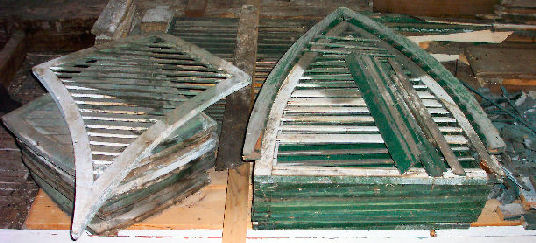 Some of the blinds in storage today. These sections would have made up the top arched section of the windows.