Starksboro Farmers' Cooperative Association
The co-op operated the creamery just north of the village from 1918 until 1928. This stock certificate was issued June 29, 1918 to Olive Carpenter, mother of Jesse Carpenter, who was one of the incorporators.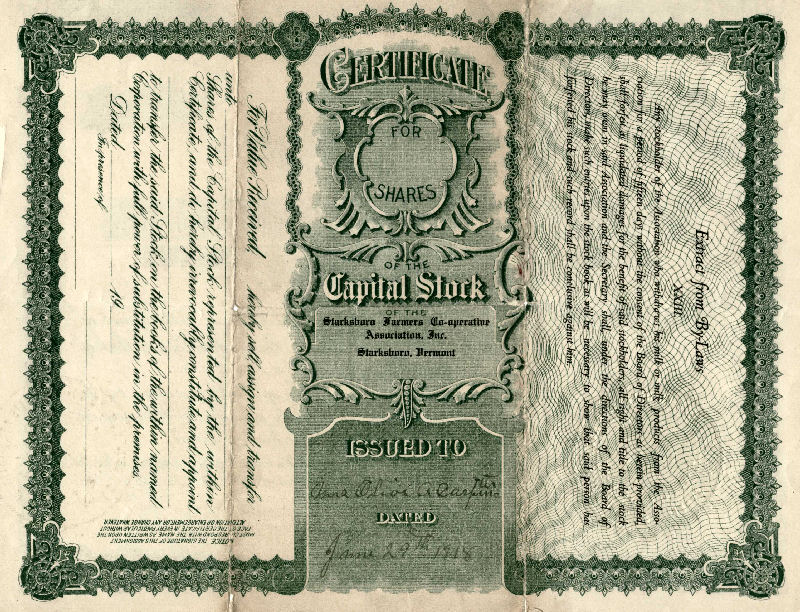 Bertha's Book | Front | Back | Starksboro Memorabilia
For additional history of the creamery in Starksboro, see Bertha's Book, Chapter 1970.
Bertha's Book - A View of Starksboro's History
A compilation of Bertha Hanson's historical essays from Starksboro, Vermont Town Reports between 1954 to 1993.
The book is published by the Starksboro Village Meeting House and is Starksboro, Vermont's first published history.