Starksboro Village Meeting House Raffle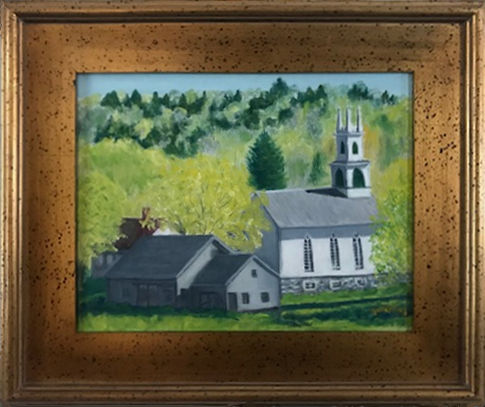 Win this original painting by local artist Cynthia Kling in our 2020 raffle to benefit the Starksboro Village Meeting House restoration fund.
This stunning painting of the historic Meeting House specially created by Cynthia for this raffle will be yours if you are lucky.
The painting is on display at the Starksboro Town Office, and will be on view at Town Meeting and on Election Day, where tickets can be purchased.
Tickets will also be available at our Annual Sugar on Snow Party in March.
Get your tickets--$1.00 each or 6 for $5.00.   Thank you for your support.